by Virgil, Breitbart: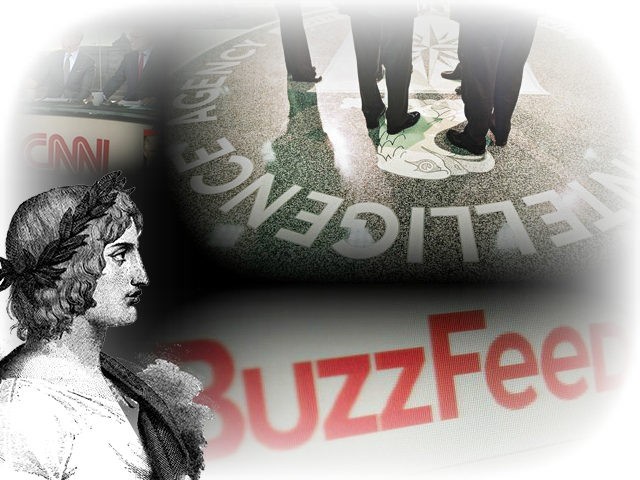 In the
first installment
of this series, we observed that globalism is an ideology, maybe even a theology. And so of course, globalism generates plenty of passionate support among the planetary elite. And yet passion must be translated into political power. And of course, the globalists have plenty of that, too. In this second installment, we will see how the globalists still seek to get their way, even after losing the 2016 elections. For them, Target #1, of course, is Donald Trump.
1. The Weaponization of Rumors
Every Breitbart reader is familiar with the general outlines of the Russia hack story: Beginning in June 2016, someone or something known as "Guccifer 2.0" was taking credit for hacking the computers of top Democrats and, working through Julian Assange's Wikileaks, doling out juicy information.
Read More
FYI...Fox News is just as bad...
from InfoWars:
'Ouch! How's all that going down, CNN?'
Fox News host Neil Cavuto slapped CNN in the face Thursday, rubbing salt in a wound opened by President-elect Donald Trump earlier this week when he labeled the network "fake news."
Highlighting how CNN stood down while Fox News was repeatedly attacked by President Barack Obama, Cavuto pointed out it's not much fun when the shoe is on the other foot.
Read More
I'm not worried about him...he can take a short walk off a tall building for all I care...
filed under Idiots...
The challenge now is...The first one hurt by one of these vehicles...wins the lottery...That's if they survive...
/