Submitted by Tyler Durden on 03/31/2016 - 15:56
Submitted by Tyler Durden on 03/31/2016 - 23:00
"We're going to war — either hybrid in nature to break the Russian state back to its 1990s subordination, or a hot war (which will destroy our country). Our citizens should know this, but they don't because our media is dumbed down in its "Pravda"-like support for our "respectable," highly aggressive government."
by Michael Snyder, End of the American Dream: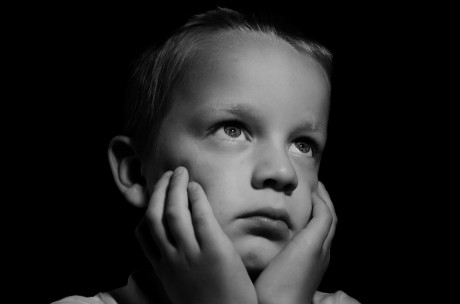 Do you remember the days when it seemed like almost everyone in America was middle class? Unfortunately, those days are long gone and the grinding down of the middle class in the United States appears to be accelerating. According to a brand new study that was just released by Pew Charitable Trusts, household spending increased by 14 percent between 2004 and 2014, but median household income decreased by 13 percent during that same time period. Both of those figures were adjusted for inflation. What this means is that the cost of living has steadily gone up, but our incomes have gone down. In fact, as you will see below approximately one-third of all Americans don't even make enough money to pay for the basic necessities at this point. The middle class
is being squeezed like never before
, and very few of our leaders seem to care.
Read More
Submitted by Tyler Durden on 03/31/2016 - 21:00
The credit markets are signaling that the debt fueled expansion that began in 2010 is turning to bust.
This is the most precarious moment in financial market history because as the world slides into recession global central banks have no ability to soften the oncoming recession with debt creation.
The world economy is on the precipice of another Great Depression.
Submitted by Tyler Durden on 03/31/2016 - 20:00 QE3 ended 17 months ago and shockingly the S&P 500 is exactly where it was 17 months ago. How many bull markets go flat for 17 months? As John Hussman accurately points out, we are experiencing a topping formation in the third and biggest bubble of the last 16 years. It's a long way down from here.

by Dave Hodges, The Common Sense Show:
Jade Helm is back and it is back and it is back with a vengeance. Jade Helm 15 has morphed into Unconventional Warfare Exercise 16 (UWEX 16).
UWEX 16 is about fighting a civil war against rogue American troops who will, presumably, not go along with the imposition of tyranny under the banner of the UN flag with the complicit support of foreign troops.
There is a new twist to Jade Helm 16 (i.e. UWEX 16).
I have learned from reliable sources that Jade Helm 16 is also about controlling the shipment of all food. If one thinks this sounds outrageous, stay tuned, because the circumstantial evidence clearly points in this direction.
Read More
Submitted by Tyler Durden on 03/31/2016 - 21:55
The Sanders- and Trump-led (for now) political rebellion is not going to go away.
Why is this rebellion permanent, at least until conditions improve?
Because life in the U.S. is getting worse in a way that can be felt by a critical mass of people, by enough people to disrupt the Establishment machine with their anger. And because that worsening is seen to be permanent.
Bottom line, people are reaching the breaking point, and we're watching that play out in the 2016 electoral race.
Submitted by Tyler Durden on 03/31/2016 - 21:24
As of this moment, Donald Trump has 736 delegates and is (mostly) smoothly sailing to the nomination with Ted Cruz almost 273 behind him at 463. However, there is suddenly an all too real chance that 273 difference can melt to as little as 173 with Trump's delegate count dropping by 50 as a result of what happened during this week's CNN townhall meeting when as previously reported, Trump reneged on his pledge to support the GOP candidate. The reason is that by doing so, he may have jeopardized his hold on South Carolina's 50 delegates.
Submitted by Tyler Durden on 03/31/2016 - 21:08
An avalanche of data from AsiaPac tonighht was a very mixed bag...
South Korean trade data fell again and deflation struck; Aussie home price appreciation slowed to its weakest in 2.5 years; Japanese data was a total disastrophe everywhere... and then there was China. Both Manufacturing and Services PMIs bounced (the former back into expansion) which is a major problem for Janet, because
if China is back in recovery, then The Fed no longer has to worry about China's economy when deciding on the next rate hike.
Submitted by Tyler Durden on 03/31/2016 - 20:30
The last few weeks have seen Hong Kong's Hang Seng index surge over 14% which - if one believes the mainstream media - must mean renewed confidence in world economic growth and that everything is awesome. However, that narrative just got destroyed as
Hong Kong retail sales in February just crashed by the most since 1999
as fewer Chinese tourists visited the city during the Lunar New Year holiday and as one analyst warned,
sales will "continue to fall for the rest of 2016 as all the negative factors won't be solved in the near term."
Submitted by Tyler Durden on 03/31/2016 - 19:31
At this juncture, the only thing we can say is that we hope the lawyers for all of the advertising partners who just spent a total of $1 billion with NBC's executive vice president of advertising sales Seth Winter took a good look at the fine print before signing on the dotted line and cutting the checks.
Submitted by Tyler Durden on 03/31/2016 - 19:00
For just and obvious reasons, it's illegal under U.S. law for foreign governments to finance individual candidates or political parties.
Unfortunately, this doesn't stop them from bribing politicians and bureaucrats using other opaque channels.
Submitted by Tyler Durden on 03/31/2016 - 18:30
Chinese President Xi appears to have moved on from currency wars to protectionism as
WSJ reports
China is tightening its grip on cross-border e-commerce, imposing a new tax system on all overseas purchases
. While Trumpian tariffs are dismissed as crazy talk by America's establishment, it seems China took first-mover advantage to
boost "Made-in-China" products at the expense of the rest of the world
.
Submitted by Tyler Durden on 03/31/2016 - 18:19
As was announced late this afternoon, Anbang unexpectedly pulled its Starwood offer, and for a very specific reason.
According to the FT,
an investor consortium led by China's Anbang Insurance has lost the bidding war for Starwood Hotels & Resorts,
after failing to demonstrate that it had the financing in place to back up its latest $14bn offer, according to a person directly involved
.
Submitted by Tyler Durden on 03/31/2016 - 18:00
There is an inherent, overarching, problem within this now stated "international development" meme that I'm not sure the Fed. has really thought through.
And it's this... If "international developments" (i.e. China) have now taken first position over U.S. data, one can only summarize that the Fed. is now following, as well as,
instituting a policy as the self-anointed mop-up team for the sins and/or consequences of spill over of a communist run economy.
Submitted by Tyler Durden on 03/31/2016 - 17:53
Submitted by Tyler Durden on 03/31/2016 - 17:40
Meanwhile, in Sweden, the toursim industry is being choked off by migrant flows. According to SvD Naringsliv, the Swedish Migration Board's move to transform tourist facilities into asylum centers means
they'll be no more room for vacationers - literally
.
Submitted by Tyler Durden on 03/31/2016 - 17:30
Having bounced miraculously off the early January lows - despite no significant fundamental shift - scrambling all the weay up to its 200-day moving-average,
copper prices have been tumbling for the last 7 days
, the longest losing streak since early Jan. "Worries over Chinese demand is still weighing on the market," warns one analyst and rightly so as, just like the oil complex,
copper inventories (in China) just hit a record high
.
/