The Wicked "B---h" of the East...
The facebook idiots will starve to death...
by Ken Jorgustin, Modern Survival Blog: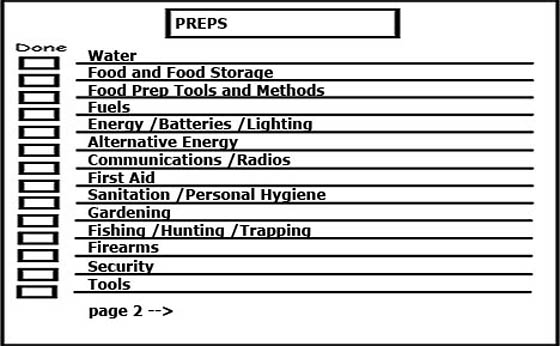 While getting started with prepping and preparedness, it may seem overwhelming to figure out what you need, and what you need to know. Don't worry too much though, because the fact that you're even thinking about it puts you way ahead of nearly everyone else.
There are logical ways to go about starting your preparedness,
and here's one way…
First, let me say this… Even more important than acquiring physical prep items — are the practical skills and knowledge that goes along with using them, and learning to adapt with what you have on hand – in addition to the ability to replace and replenish resources.
This will only come with experience and real-world practice, so be sure to set aside some time to learn these skills (along with the associated tools). Having a broad and general practical set of skills and knowledge will help you all through your life, regardless of disaster or breakdown of life as we know it today…
Read More
from X22Report Spotlight:
/