by David Stockman, DailyReckoning:
It can't be emphasized enough. On Tuesday night the Wall Street/Washington ruling elites got fired and their policies of war, debt and bubble finance got ash-canned.
So he needs to start by calling out the rotten eggs — especially the anti-worker, anti-saver and Wall Street coddling posse of liberals and Keynesian fools who inhabit the Eccles Building.
In that context, it is to be devoutly hoped that he will take a page from Ronald Reagan's 1981 playbook.
Namely, to lance the boil early and thoroughly rather than look for ways to placate Wall Street and keep the current destructive regime of Bubble Finance on life support.
Read More
by Pam Martens and Russ Martens, Wall St On Parade: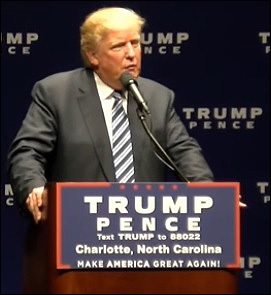 Yesterday, CNBC announced that anonymous sources had told the cable business news outlet that Trump's advisers were considering JPMorgan CEO Jamie Dimon for U.S. Treasury Secretary. The rumor nugget was quickly spread by other media outlets. The likelihood is that the rumor is coming from Jamie Dimon's hyper-charged public relations machine rather than from Trump's closest advisers.
Should Dimon get the nomination from Trump he would have to appear before the Senate Banking Committee for his confirmation hearing. He would be facing hostility from progressive Senate Democrats on the Committee like Senators Elizabeth Warren, Sherrod Brown and Jeff Merkley for overseeing a Wall Street mega bank that has garnered an unprecedented three felony counts from the U.S. Justice Department in just the past three years while Dimon took home massive pay and bonuses.
Read More
Poor little Weiner...
from Silver Doctors:
/