by Michael Snyder, End of the American Dream: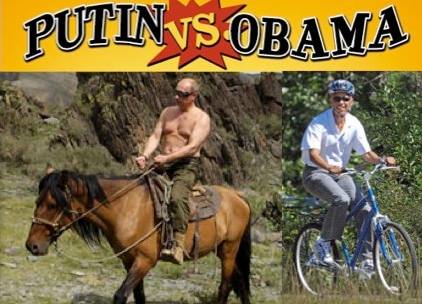 Have you noticed that the United States and Russia are heading in two very different directions? United behind a very strong leader with an 89.9 percent approval rating, Russia is
stunning the world
with the efficiency with which it is striking ISIS in Syria. Of course Vladimir Putin is far from perfect, and there are real questions about what Russia's true motives in Syria and elsewhere are, but this is a leader and a country that have shown that they can get things done. In the U.S., on the other hand, we are being led by a weak, ineffective con man in the White House that has just
a 45.3 percent approval rating
. Under Obama, the federal government seems to be inept at just about everything, and this is especially true when it comes to foreign policy.
Read More…
"On the current trajectory,
we doubt the market can stay stable beyond a few quarters
, especially if some SOE and/or LGFV bonds indeed default."
- Bank of America
Equity markets have not priced a meaningful slowdown in global corporate earnings. They are still pricing in central banker commentary... for now.
History teaches us that equity turbulence accompanied by meaningful economic softness often marks the turn from a secular bull market in to a bear market.
from TrendsJournal:
If you are seeking more freedom and prosperity, ask yourself if that is what you will get by voting for any of the current candidates.
If you are seeking to reclaim the moral high ground the United States may have once had, ask yourself if these policies will do just that.
Remember, not everyone is an idiot, a Republican, or an apathetic sheeple. Some of us simply disagree with Bernie's economics and solutions.
...
more Venzuelans than Americans
believe their children's financial futures will be more secure than their own...
Like medical chemotherapy,
Iceland's economic chemotherapy was horrible
, but the cancer of debt-deflation was eradicated and the
system made whole
.
Submitted by Tyler Durden on 10/24/2015 - 09:18
Dear Bureau of Labor Statistics: please pay careful attention to this case study of how your CPI "inflation" gauge, hedonically, seasonally-adjusted or otherwise, is completely inaccurate,
and how what you record as 0% inflation is really 72%
!
from WallStForMainSt:
from jim hoft:
from X22 Report:
from VictoryIndependence:
/