Following the first ever congressional hearing on "Stingray" cellphone surveillance,
new details reveal the Secret Service and the Internal Revenue Service are also using the controversial spying devices
.
The signs of regime change are everywhere.
From embarrassment by Russia's success in Syria to China's creation of its own 'World Bank' and SWIFT alternative, the trend of de-empirization are growing, but
tonight's news that Washington will sell oil from its strategic reserve in order to meet budget constraints and avoid default
(as China takes advantage of low prices to build its own reserves)
is simply stunning in its analogy of the shifting world order.
Submitted by Tyler Durden on 10/26/2015 - 22:00
While 'zombies' may be the personification of our darkest fears, they embody the government's paranoia about the citizenry as potential threats that need to be monitored, tracked, surveilled, sequestered, deterred, vanquished and rendered impotent.
Why else would the government feel the need to monitor our communications, track our movements, criminalize our every action, treat us like suspects, and strip us of any means of defense while equipping its own personnel with an amazing arsenal of weapons?
For years now, the government has been carrying out military training drills with 'zombies' as the enemy.
"We the people" or, more appropriately, "we the zombies" are the enemy in the eyes of the government.
Submitted by Tyler Durden on 10/26/2015 - 21:28
Germany's Suddeutsche Zeitung reports that just two (or is it three, this past summer is one big blur) months after Greece voted through its third bailout, one which will raise its debt/GDP to over 200% on a fleeting promise that someone, somewhere just may grant Greece a debt extension (which will do absolutely nothing about the nominal amount of debt),
its creditors have already grown tired with the game and are refusing to pay the next Greek loan tranche of €2 billion.
Beijing is apparently working on innovative ways to solve China's excess capacity problem again...
Submitted by Tyler Durden on 10/26/2015 - 20:33
Billy Sewell began offering health insurance this year to 600 service workers at the Golden Corral restaurants that he owns. He wondered nervously how many would buy it. Adding hundreds of employees to his plan would cost him more than $1 million — a hit he wasn't sure his low-margin business could afford. His actual costs, though, turned out to be far smaller than he had feared
. So far, only two people have signed up. "We offered, and they didn't take it," he said.
There are two general schools of thought amongst noted contrarians and libertarians regarding China's overriding objectives.
One school has it that China is very much a part of the One World Government philosophy and their primary goal is to acquire a more powerful seat at the IMF. Having done so, they will settle in and be content to be one of the leading jurisdictions that run the world collectively. The other school suggests that China means to become the most powerful nation in the world - to replace the US in every way as the world's dominant nation.
And that's the case here.
The world's most powerful (and most oppressive) political/economic power structure has begun to go under the bulldozer. Its replacement will hopefully be a better one.
To the extent the Federal Reserve decides to increase interest rates, it should be apparent that such a move would be inconsistent with their prior actions.
In fact, it may likely be a desperate effort to re-load the monetary policy gun as opposed to a signal of domestic economic strength. Not only is this a departure from the past, this would lead many to
question the Fed's motives
. It is worth keeping in mind that blind trust and confidence in the Fed has propelled many markets much higher than fundamentals justify.
The bottom line is that NIM and the Taylor Rule-adjusted curve are both flashing warning signs of economic recession, while the traditional yield curve signal is waving the all clear flag.
Submitted by Tyler Durden on 10/26/2015 - 18:55
Having previously explained
President Obama's recovery in charts
, we thought words and pictures would be a better indicator of the dire situation facing so many Americans that get missed by the business media's spotlight.
With 9.4 million more Americans below the poverty line than before the crisis
, as
The LA Times reports,
it's disturbing to see so many people so destitute - even if they're working - that they've resorted to selling body fluids to make ends meet
. The going rate for plasma donation, which can take a couple of hours, is about $25 or $30. But Octapharma is offering $50 for the first five visits,
"when you get that $50, you feel good," one plasma 'seller' said, "I paid my gas bill."
by Julie Fidler, Natural Society: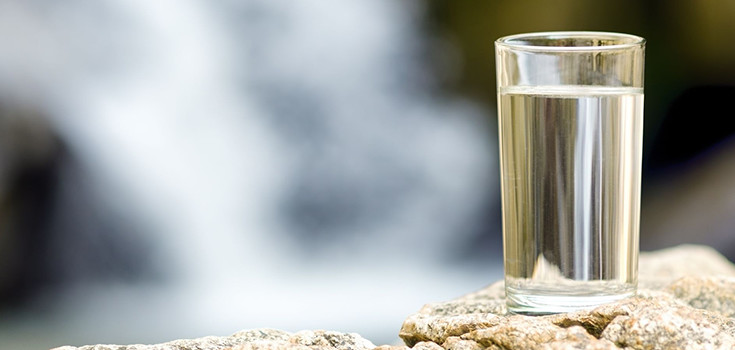 Southern California's largest water importer is working towards a plan
to purify wastewater
into potable drinking water. As nauseating as it sounds, many experts believe it could be an answer to the state's dwindling water supply.
The Metropolitan Water District of Southern California is discussing the plan with county sanitation districts in the hopes that it could free up more resources to a state with a rapidly-expanding population suffering from a punishing drought. The agency is looking to build what would be the world's largest plants to
recycle sewage into drinking water
closer to home. For more than 80 years, it has imported water from hundreds of miles away. [1]
Read More
/