by Charles Hugh Smith, Of Two Minds: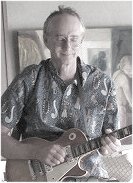 Regardless of your ethnicity, class or religion, if you perceive the institutions that govern American life as corrupted, riddled with favoritism and spin or as broken, you're a Deplorable.
Are you a Deplorable? The answer might surprise you. Take this short quiz to find out.
1.
If you agree with this characterization of American Elites
: "The self-satisfied cosmopolitan culture that sprang up among the affluent 20% or so of the industrial world's population, who became convinced that the temporary ascendancy of policies that favored their interests was not only permanent but self-evidently right and just." (
The Fifth Side of the Triangle
The Archdruid Report)
Read More
from FutureMoneyTrends:
/