by Jim Rickards, DailyReckoning: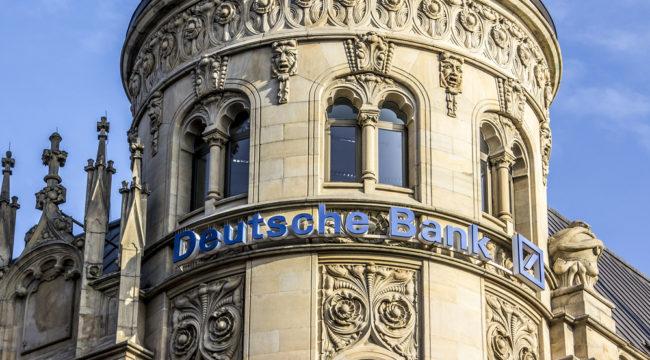 The banking crisis in Italy has gotten all the attention lately, but one of the biggest banks in the world is still a serious potential problem.
The bank in question is Deutsche Bank. It's the largest bank in Germany, by far, and one of the twelve largest in the world. It is difficult to overstate the importance of Deutsche Bank not only to the global economy, but also in terms of its vast web of off-balance-sheet derivatives, guarantees, trade finance, and other financial obligations on five continents.
It's well known that Deutsche Bank is the "sick man" of European banking.
Read More
/