ed note
...I don't give a damn who said it...They are 100% correct ...
The beauty of the second amendment is that it will not be needed until they try to take it...
And the ignorant Sheeplez still think their vote counts...
by Michael Snyder, End Of The American Dream: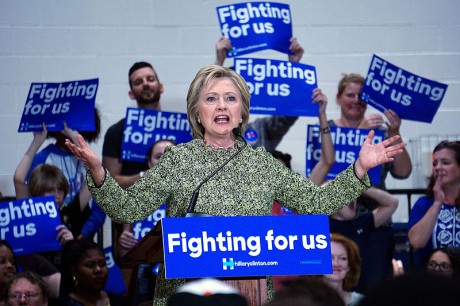 Hillary Clinton's health is starting to become a major political issue, and there are many that believe that her health problems may force her to drop out before we even get to election day. On Sunday evening, the Drudge Report ran a photo of Hillary struggling to get up a set of stairs along with this headline: "2016: Hillary conquers the stairs". Well, it turns out that particular photo was about six months old, but it sparked a much deeper debate about Hillary Clinton's health. As you will see below, Clinton has been having seizures even while in public, she has been regularly having horrible coughing fits, she has a very large hole in her tongue that has not been explained, and she has been falling down way too often for a woman her age. No matter whether you are for her or against her, it should be apparent to everyone that this is a woman that has some very serious health issues.
Read More
from Gregory Mannarino:
/