by Michael Snyder, End Of The American Dream: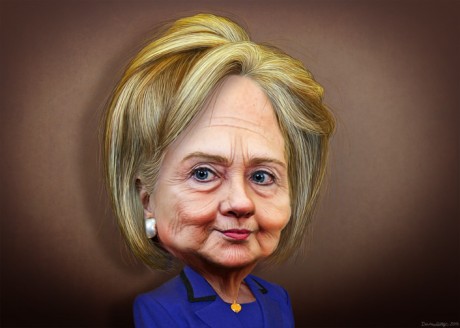 Is Hillary Clinton healthy enough to serve as president if she wins the election? Over the past couple of weeks this has become a major issue, and the mainstream media is actively conspiring with the Clinton campaign in a desperate attempt to cover up the truth. For example, the Washington Post, which has essentially become a mouthpiece for the Clinton campaign at this point, has been publishing an article "debunking" claims about Clinton's health almost every day recently. One of their headlines that really caught my attention was "
Don't believe everything you read about Hillary Clinton's health on Google
". By the way, there were three Hillary Clinton campaign ads on that one page alone. But CNN took things to an entirely new level this week when it published an article entitled "
Clinton's health is fine, but what about Trump?
" I was so flabbergasted by that headline that my wife came into my office to see what all of the commotion was about. No, Hillary Clinton's health is not "fine", and we will get to that later in this article.
Read More
from WeAreChange:
/