from Breitbart: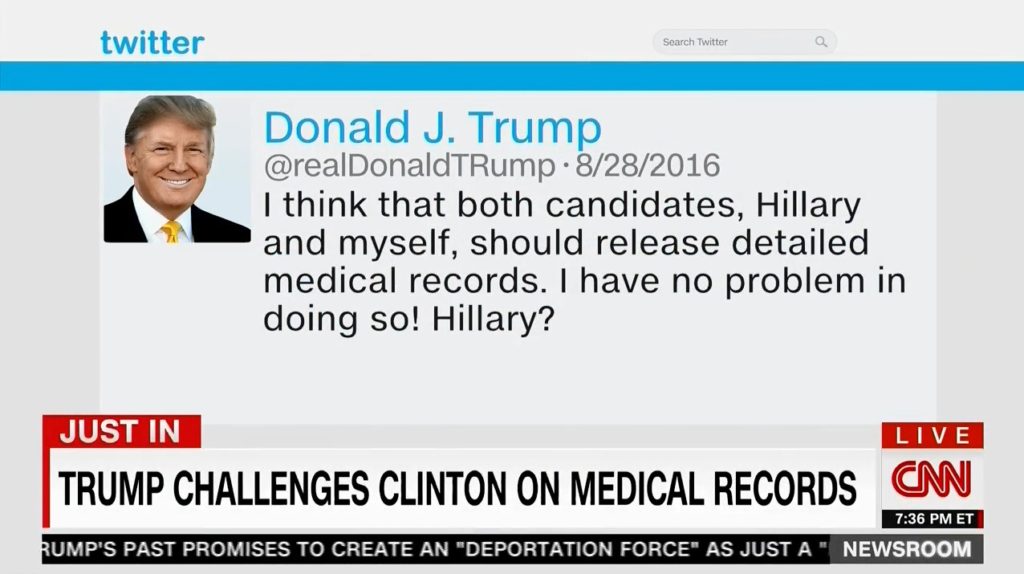 Sunday, CNN's "Newsroom" highlighted a tweet from Republican presidential nominee Donald Trump sent out calling on his opponent Democratic presidential nominee Hillary Clinton to release her medical records.
Read More
from The Anti Media:
Hillary Clinton's recent "
alt right
" speech marks a new and dangerous low in what has become race to the bottom – and, should she be elected, it has ominous foreign policy implications as well.
Alarmed that Trump is reaching out to the African-American community, Mrs. Clinton tried to make the case that the GOP candidate is a apologist for such groups as the Ku Klux Klan and an obscure amalgam she dubbed the "alt right." As she named this latter group, there was a significant silence, a pause in the cheering: perhaps her audience thought she was having a senior moment of the intestinal variety.
Read More
/