by Matthew Boyle, Breitbart: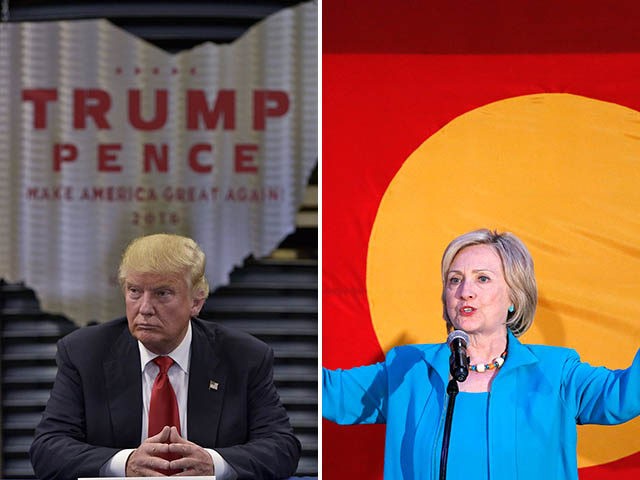 Republican nominee for president Donald J. Trump has taken the lead in Colorado and maintains his lead in Ohio, two new Breitbart News Network/Gravis Marketing polls released on Sunday show. The promising polls for Trump come just before the all-important debate an hour from here on Monday night, at Hofstra University on Long Island.
In Colorado, a swing state with 9 electoral votes, Trump leads Democratic nominee Hillary Rodham Clinton by 4 points—outside the survey's 3.5 percent margin of error. Trump, at 41 percent, leads Clinton—who has just 37 percent. Libertarian Gary Johnson takes 6 percent and Dr. Jill Stein of the Green Party takes 6 percent, and 10 percent of the voters polled are undecided. The poll, conducted from Sept. 22 to Sept. 23, surveyed 799 registered voters in Colorado.
Read More @ Breitbart.com
These are the kind of Assholes teaching your children...And your paying for it...
/