Whats wrong with this picture?
1.The FBI should be in Handcuffs also...
2.Big Bubba (WeTheSheeplez) Should be Standing behind the FBI... Dragging them Both off to Prison...
from The Daily Sheeple:
by Martin Armstrong, Armstrong Economics: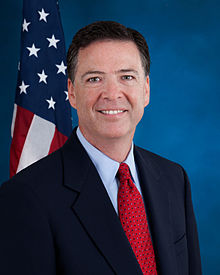 Justice officials Attorney General Loretta Lynch and Deputy Attorney General Sally Yates disagreed with FBI Director James Comey's decision to notify Congress about the bureau's review of Hillary emails. Both did not agree playing it technical whereby the Department of Justice (DOJ) does typically announce they are investigating something. Of course, NY State did so with Trump clearly designed to be political. Comey didn't seek their approval but Lynch had improperly met with Bill Clinton during the investigation and should have been fired for that. She in turn put everything on Comey's shoulders saying she would accept whatever he said.
Read More
from Paul Joseph Watson:
from TheAnarchast:
/