Submitted by Tyler Durden on 01/14/2016 - 11:12
The tragic irony of all this is that Hillary Clinton led the charge for a war in Libya based on a claim of a potential massacre in Benghazi.
The massacre in Benghazi never occurred (and was likely overblown), but real ethnic cleansing and massacres did occur when the US and NATO empowered the Libyan rebels to overthrow Gaddafi and use their weapons beyond the war zone.
Today, Libya is a failed state infested with the Islamic State and other Islamic terrorist groups thanks to Clinton and friends. Quite a liberation.
Credit Schmedit...

by David Stockman, Contra Corner: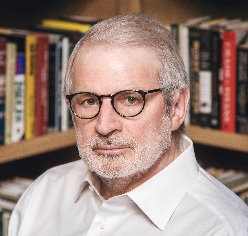 At year end I posted a rant about the "Brobdingnagian" bubble embedded in Amazon's market cap. On December 29th it was valued at $325 billion and had gained $180 billion or 55% of that towering figure in just the previous 12 months.
Self-evidently this was a flashing red warning signal that the end of the third great central bank fueled financial bubble of his century was near. AMZN and its three other FANG amigos had accounted for a $530 billion gain in market cap while the other 496 stocks in the S&P 500 had declined by even larger amount.
That is, the apparently flat S&P 500 index of 2015 was hiding an incipient bear—–owing to a market narrowing action like none before.
Read More…
Submitted by Tyler Durden on 01/14/2016 - 13:35
With Erdogan calling (loudly) for lower rates and 5 of 7 MPC seats opening up between April and November, some fear Turkey may eschew policy normalization leading directly to what Morgan Stanley calls "a vicious cycle" of a depreciating currency, rising inflation, and lower real policy rates.
Submitted by Tyler Durden on 01/14/2016 - 13:24
Since 2011, when the E/P ratio for those with less than a high school diploma bottomed, that metric has regained almost two-thirds of its recessionary losses (orange line in chart). But the E/P ratio for high school or college graduates – i.e., eight out of nine American adults – has not recovered any of its recessionary losses, and has barely budged in four years (purple line).
This data underscores how the jobs recovery has been spearheaded by cheap labor, with job gains going disproportionately to the least educated — and lowest-paid — workers.
Submitted by Tyler Durden on 01/14/2016 - 13:15
JPMorgan's 2016 Outlook for the S&P 500 Index favored a continuation
of a broad and volatile range into the first half of the year, below 2,100 and above 1,820-1,870 longer-term range support. While the unexpected early-January weakness has not violated the Oct 2014 and Aug 2015 lows and other support parameters near that area,
the nature of the current decline raises some concern for what has been a constructive longer-term view.
Submitted by Tyler Durden on 01/14/2016 - 13:12
Yesterday's 10 Year auction was, despite the concurrent pricing of the world's biggest bond deal in the face of AB InBev's $45 billion issue, a blockbuster, with demand off the charts in every possible way. However, today's just concluded sale of $13 billion in 30 Year paper left quite bit to be desired.
Submitted by Tyler Durden on 01/14/2016 - 12:43
Advanced training in Computer Science, Computer Engineering, or other related fields
Extensive programming experience with strong object oriented design skills and fluency in C, C++, or Java
Expertise with algorithms and data structures
Demonstrated ability to communicate complex ideas in a clear, concise fashion
Ability to thrive in a complex, fast-paced, and highly technical environment
Submitted by Tyler Durden on 01/14/2016 - 12:32
Europe has voluntarily begun the process of giving up its liberal and hard-fought-for freedoms.
Free speech no longer exists, only -- straight out of totalitarian ideologies -- "responsible" free speech: "free" only if it does not "offend" anyone. The desire of many Europeans and other self-declared devotees of "human rights" to cover up, downplay or explain away what is happening in Europe,
in fact represents the opposite of respect for others and equality before the law.
Submitted by Tyler Durden on 01/14/2016 - 12:16
Norway is in trouble. As we have detailed previously (
here
,
here
,
here
, and
here
), the world's largest
sovereign wealth fund has begun liquidating assets
(after its largest quarterly loss) as the nation faces recessionary fears (
key data deterioration
as oil stays lower for longer) with expectations building (despite denials by the central bank) that ZIRP (or even NIRP) is coming.
Why? Simple - as the following real-time map shows - every one of Norway's oil fields are currently underwater!
Submitted by Tyler Durden on 01/14/2016 - 12:13
Was today, the 2016 equivalent of Bullard's infamous October 2014 "QE4" market sticksave? We don't know, but we do know that there is an uncanny resemblance between the market's action before Bullard's October 2014 "QE4" comment... and the market over the past few weeks.
But the real question is what happens next, and if October 2014 is any indication then we are in for a massive "rip your face off" rally.
Submitted by Tyler Durden on 01/14/2016 - 12:00
The (anti)correlations between Chinese FX and US junk debt raises an intriguing question that is somewhat chicken and egg
.
While Chinese financial conditions were terrible to the point of near disaster, junk bonds were, on the whole, almost inconceivably placid at the same time. But now that Chinese factors regarding the likely Asian "dollar" state have gone on and gone so far, it appears as if the US junk bubble can no longer idly withstand it.
Again, all indications here are for renewed selling and participation in the "run."
Does that mean the Asian "dollar" is driving the junk bubble?
Submitted by Tyler Durden on 01/14/2016 - 11:49
Submitted by Tyler Durden on 01/14/2016 - 10:52
When skimming through the company's loan loss reserve disclosure, we found that in Q4 JPM did something it hasn't done in 6 years:
for the first time in 22 quarters, or since March 2010, JPM actually increased its loan loss provisions by $89 million, instead of reducing these.
Submitted by Tyler Durden on 01/14/2016 - 10:36
Seriously?
Submitted by Tyler Durden on 01/14/2016 - 10:32
Most Americans will still welcome low prices at the pump. But in the oil boom towns of yesterday, the slowdown is very much being felt -
"The jobs are leaving, and if an area gets depopulated, they can't take the houses with them and that's dangerous for the housing market."
Submitted by Tyler Durden on 01/14/2016 - 10:10
"Deutsche Bank AG officials are reviewing whether some employees exaggerated demand as they marketed new securities backed by risky auto loans, potentially suppressing yields for investors," Bloomberg reports. "The bank has looked at communications between the employees and investors to determine whether such marketing practices were normal salesmanship or if they crossed a line, said the person, who asked not to be named because the matter is private."
Submitted by Tyler Durden on 01/14/2016 - 09:28
Having been abandoned by equity analysts, perhaps investors could find some solace in the Treasury analyst community. Alas no: as Bloomberg notes this morning, citing independent Treasury strategist Marty Mitchell, "
our concern is that things will only get worse (effects of commodity super-cycle, bankruptcies, debt defaults, hedge fund redemption/failures, global economic slowdown, equity weakness, global debt deleveraging, etc, etc) before they get better."
[Ed.Note: This article is not politically correct.]
by Daisy Luther, The Organic Prepper:
If you were concerned about all of the sexual assaults by immigrants in Europe recently, worry no more. It's just a game. The rape game. That shocking spree of sexual assaults on European women, perpetrated mainly by refugees and asylum seekers, is all in the name of fun (and, you know, superiority and ethnic cleansing).
Most of the attacks that have been reported in the international news have been gang rapes, with 5 or more attackers.
The attacks have been shocking by the sheer numbers involved. The foremost repercussion has been division, not only in the communities where the assaults occurred but in places where they are discussed.
Read More
/