Submitted by Tyler Durden on 09/24/2015 - 10:02
Submitted by Tyler Durden on 09/24/2015 - 09:15
Just three days ago after looking at the latest CAT retail sales, we asked in stunned amazement "
What On Earth Is Going On With Caterpillar Sales
?" We now know the answer.
Submitted by Tyler Durden on 09/24/2015 - 10:50
With the drop today, the S&P 500 is now down 10.5% from its May highs, re-entering the correction seen on Black Monday. This now leaves the key benchmark
lower since QE3 ended and unchanged since May 2014
.
Submitted by Tyler Durden on 09/24/2015 - 09:52
If it was Janet Yellen's intention when deciding not to hike rates to
stop
the surge of the USD against emerging market currencies in hopes of halting the relentless global capital outflows and the resulting Quantitative Tightning, to avoid a new global currency crisis... she failed.
Submitted by Tyler Durden on 09/24/2015 - 10:40
It's time to trade in your Jag, Mercedes, BMW (and maybe your Prius, Volvo, Lexus, etc.) before the Days of Rage start.
The resistance will take the form of
subverting the signifiers of wealth
that
exemplify the few who have benefited so greatly while everyone else lost ground
.
Submitted by Tyler Durden on 09/24/2015 - 10:20
It just keeps getting worse, and worse, and worse...
Submitted by Tyler Durden on 09/24/2015 - 08:55
Like on many previous occasions, the Muslim pilgrimage to Mecca once again led to a tragic loss of life in what may be the deadliest stampede in pilgiramge history when at least 717 people died and another 805 were injured.
from National Security News: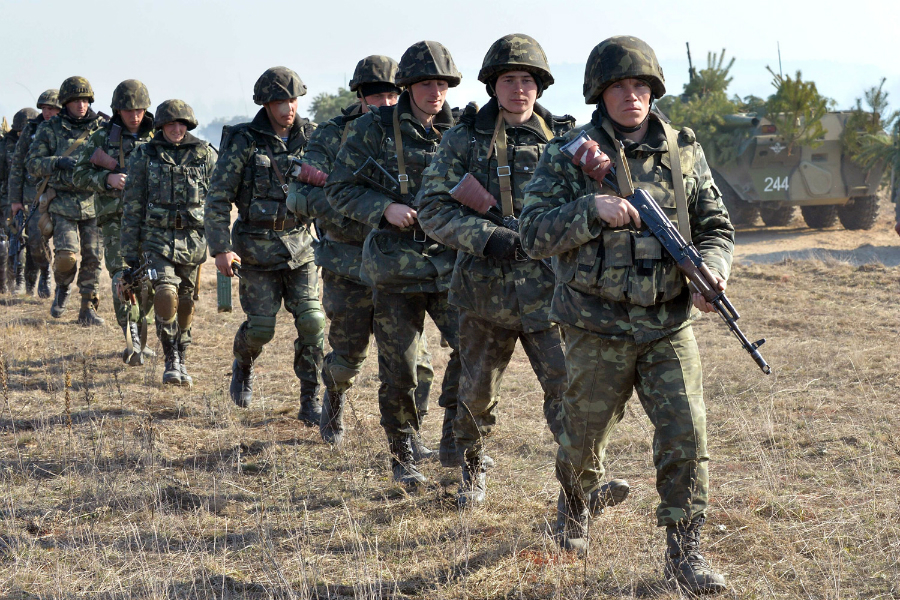 A resurgent and aggressive Russia has created new concerns among Pentagon officials, leading them to dust off Cold War-era plans for dealing with Moscow's improved forces. But when war-gaming long-forgotten scenarios under today's conditions, Defense Department planners have made a shocking discovery: The U.S. military routinely comes up on the losing end of any conflict with Russian troops,
Foreign Policy
(FP) reported Monday.
To be sure, the Pentagon is always generating contingency plans for every possible scenario – from armed confrontation with Iran and North Korea to
stopping zombie attacks
(not a joke). As FP notes, those plans are then ranked and honed depending on priority and probability.
Since the end of the Cold War in 1991, conflict with Russia and former Soviet satellite states dropped off the radar and, for the past two decades essentially sat on a shelf gathering dust.
Read More
Submitted by Tyler Durden on 09/24/2015 - 09:35
Perhaps Volkswagen is the best most recent example of "lying when it's important" but as
Martin Armstrong,
the European Union's leadership (elected and unelected) are the kings of hiding the truth when it matters. As he warns,
"if you do not know whom to trust, distrust everyone."
The motto of the ECB is plain and simple: why reform when we still have some power?
Governments will fight until the last drop of blood is spilled; they assume it will be your blood, not theirs.
Submitted by Tyler Durden on 09/24/2015 - 08:48
From Dallas to Philly, and from New York to Richmond, the regional Fed surveys have been ugly. So not to be outdone,
Chicago Fed's National Activity Index collapsed from +0.34 to -0.41
(dramatically missing expectations of 0.24) and testing 6-month lows. The CFNAI has now
missed expectations for 7 of the last 9 months
. The reading below zero indicates below-trend growth in the national economy and easing pressures of future inflation.
Submitted by Tyler Durden on 09/24/2015 - 08:39
Durable Goods
New Orders dropped 2.0% MoM in August, the biggest drop since March
(but modestly beat expectations of a 2.3% drop). This extends the ex-transports YoY losing streak to 7 months of declines
flashing recessionary warnings left and right
. Perhaps most notable is the
0.2% drop in Capital goods Shipments (dramatically missing expectations of a 0.5% rise)
and the weakest print since May.
Submitted by Tyler Durden on 09/24/2015 - 08:28
Another rip sold. Dow futures are down over 140 points in the pre-open (as it appears Cramer's pajama-wearers are derisking again). Following the 4th day of Yuan weakness,
EUR-based carry trades continue their unwind
and that pressure is driving USD Index notably lower, bond yields gapping lower, and commodities tumbling... except gold
Submitted by Tyler Durden on 09/24/2015 - 08:09
Martin Winterkorn, engulfed by a diesel-emissions scandal at Volkswagen AG, amassed a $32 million pension before stepping down Wednesday, and
may reap millions more in severance depending on how the supervisory board classifies his exit
.
Submitted by Tyler Durden on 09/24/2015 - 07:53
The global race to the bottom continued on Thursday as Norway and Taiwan moved to cut rates sending NOK plunging to its weakest level against the dollar in 13 years and pressing Tawain dollar forwards to six year lows.
Submitted by Tyler Durden on 09/24/2015 - 06:45
European equity have been weighed on by BMW after reports in German press that the Co.'s emission tests for their X3 model could show worse results than that of the Volkswagen Passat. The Norwegian and Taiwanese central banks have both cut interest rates, taking the number of central banks to cut rates this year to 40. Today's highlights include US weekly jobs data and durable goods orders as well as comments from ECB's Praet and Fed's Yellen. Of note US data, including jobless claims, durables and home sales will be delayed today & not released to newswires 1st due to Pope's visit
Submitted by Tyler Durden on 09/23/2015 - 23:18
As Bloomberg reports, "
President Vladimir Putin, determined to strengthen Russia's only military outpost in the Middle East, is preparing to launch unilateral airstrikes against Islamic State from inside Syria if the U.S. rejects his proposal to join forces, two people familiar with the matter said."
Submitted by Tyler Durden on 09/23/2015 - 22:20
As far as we can tell, not only has democracy departed the Western world, but also compassion, empathy for others, morality, integrity, respect for truth, justice, faithfulness, and self-respect.
Western civilization has become a hollow shell. There is nothing left but greed and coercion and the threat of coercion.
In the Western World the aristocracy of wealth is being re-established.
Submitted by Tyler Durden on 09/24/2015 - 09:55
Francis will be the first pope ever to address Congress,
and as
NY Times reports,
a milestone in the journey of the Catholic Church in the United States. Mr. Boehner, a proud Catholic, has invited three popes over 20 years to come to Capitol Hill, with this being his first success.
The papal address to the Republican-controlled Congress may make some squirm as Francis isn't shy about tackling controversial topics or upending conventional orthodoxies
about Catholics and politics — a prospect that makes U.S. conservatives especially nervous, given
Francis' insistence on raising concerns about issues such as economic justice, climate change and immigration
.
The Rats are Scurrying
from The Wealth Watchman:
However, their time is running out.
from Future Money Trends:
/